Refinancing and Mortgage Renewal Requests Soar
Date Posted: July 13, 2020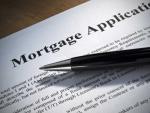 Even though real estate markets experienced a slow down in April and May because of the effects of Covid-19 on world markets many mortgage brokers reported a surge in the number of inquiries regarding mortgage renewals, as well as mortgage refinances.
The perfect storm of Covid-19, the Bank of Canada reducing rates to historic lows, and clients with interest rates on the higher end all contributed to the rush of customers looking to early renew or refinance their mortgages.
Many clients that had a mortgage coming up for renewal or a client looking to refinance their existing mortgage they likely had an interest rate well above 3 percent. With interest rates at historic lows it made sense to break the terms of ones existing mortgage and pay a penalty to secure a lower rate and save money.
As a result, mortgage renewals increased by 78 percent and mortgage refinances rose by 182 percent since interest rates dropped in March 2020.
To read the full Financial Post article; click here:
Contact your Mortgage Broker today for more trusted advice